8.890 kr.
HTA-1200 hybridforstærker med MM / MC Phono og 24bit DACPremium Hybrid Power!
HTA-1200 er en 80W / 8ohm highfidelity hybrid integreret
forstærker, der anvender en 12AX7 rørforstærker sektion med en katode type amp kredsløb og en 12AU7 som buffer forstærker med fire Toshiba transistorer på output.
Denne løsning sikrer en meget varm, lineær og livlig lyd med høj dynamisk præsentation på samme tid.
Højtydende rør og præcis hybridstrømforsyning med
højspændingstransistor giver spændingsstabilitet og meget lav AC-rippelstrøm. Det afspejler i en mere naturlig og frisk lyd med dybt multidimensionelt lydstage.
High-power toroidal 300W transformer giver konstant og øjeblikkelig tilgængelig energi på ethvert lydniveau.
High-power transistorer, der anvendes i 0dB strømforstærkerkredsløbet, afslører mere indhold af musikken, hvilket giver ekstra ren energi og dynamik til at køre selv meget krævende og kraftfulde højttalere.
Rørkredsløb er krydssammenkoblet med MKP kondensatorer af audiofil klasse som sikrer stabil afspilning, der forbedrer tonalitet og lyddybde.
Audiophile grade ALPS volumenpotentiometer giver maksimal kanalseparation og har fremragende operationel følelse og begrænser fejl mellem de to kanaler.
High-end-klasse, forgyldte højttalerterminaler tilbyder næsten tabsfri lydsignaloverførsel til højttalere.
Analoge indgange med high-end, massive bearbejdede messing-RCA-stik kan rumme op til 4 stereoindgange, herunder en grammofon (både MM og MC), så du kan nyde musik fra dine yndlings vinylplader.
Du kan tilslutte en række digitale enheder via optiske eller koaksiale indgange, og en indbygget premium høj opløsning 24bit / 192kHz DAC giver altid den bedste lydydelse.
For dem, der foretrækker diskret lytning, har vi udstyret HTA-1200 med en avanceret hovedtelefonforstærker.
Forforstærkerudgang er dedikeret til en ekstern forstærker eller subwoofer og højttalere.
Det aftagelige IEC-strømkabel giver dig mulighed for at opgradere dit system med et premium audiofil strømkabel til enhver tid.
HTA-1200 er en fantastisk blanding af analog rørlyd, strøm, præcision, renhed og multidimensionelt soundstage.
Specifications:
Power Output:
2 x 120W RMS  / 4ohm
2 x 80W RMS / 8ohm
Class A/B
Vacuum Tubes:
1 x 12AX7; 2 x 12AU7
THD:
Less or equal 0.1% (1kHz 1W)
 Signal/Noise ratio:
90dB
Frequency Response:
20Hz – 20kHz (+/- 0.5dB)
Inputs:

Analog: RCA Stereo: CD, Line, AUX,     Phono (MM/MC)

Digital: Optical, Coaxial

Outputs:
RCA Pre-Out
Headphones:

Impedance 32-300

Ω
Output Power 350mW 300Ω, 1.2W(32Ω)
Phono input (MM | MC):
Input impedance

47KOhms/47pF | 100ohms/47pF

Gain 60dB | 54dB
Input voltage 58mV | 6.8mV
THDSNR >83dB  | >70dB

Included Accessories:

Full Aluminum Remote control


Removable IEC Power cord
AC Power, Power Consumption:
220-230V 50/60Hz, 300W
Dimensions (H x W x D):
11.8 x 43 x 37.5 cm
Weight (net):
11.5 kg / pc
Finishes:
BLACK
Anmeldelser:
REVELATION
"If Poland's position is not yet established among the great countries
famous for high fidelity, it has long been one of the great musical nations.
Therefore we are not surprised that we are offered the restitution of all the beauty. The beauty of timbre, colors, structure. Undoubtedly the tubes have their share in the creamy sound texture, which is not sloppy, it is consistent, but not too meaty.
Similarly, the transistors supported by a toroidal transformer e provide energy with confidence (influencing orchestral tutti, firmness of piano attacks, sharpness of the drums) and clarity. The musical message in a three dimensional space is characterized by great stability and remains constantly readable regardless of the size and volume of the sound. The voices ring with thrilling realism and get out of the narrow speakers frame. Revelation"
"More successful than the hybrid Rogue Audio Sphynx V2, Taga stands
out with its silky sound, but can also shine in the upper sound spectrum. Although the rhythms are not as clear as in Roksan or Cyrus, there is no lack of precision. The sound and musical consistency of this model remains indisputable."
 Pros
Pleasant and precise sound.
 Weak points
Little.
Best Buy 02-2018
Power of the transistor, glare of the tube
"…this tube-like style of playing predominates a little in the way the amplifier sounds, accompanied by a subtle hint of warmth, smoothness and finesse in finishing the most delicate nuances… the range of low frequencies is treated as a priority and it has the desired punching power, I would say that it is heading towards contouring, vividness and greater finesse than the laboratory exaltation of individual sounds.
Taga Harmony is supposed to give us more pleasure in listening rather than analyzing and penetrating the nature of details, and this is one of the reasons I would address this amplifier to fans of wide and vivid sound, who consider an audio system as a way to relax with music. On the other hand, the HTA-1200 end stages are enough efficient so that this hybrid amplifier does not have a slightest problem with showing the dynamic nature of each sound, especially in the macro scale…

Taga Harmony also looks good from the side of reproduction of stereophony, this amplifier is drawing a wide and vast spatial image in front of the listener with a quite decently presented depth of the sound stage… 
Taga Harmony can very nicely reproduce the size of the various instruments on the stage, and this is already the domain of much more expensive amplification…"
Verdict
"Pros The making quality deserves the highest score, typical for the best constructions in a similar price range. The spatial sound, surrounding the listener with subtle warmth and sweetness of tubes, but also powerful and defined, especially in the bass and in the insightful revealing of the dynamic nature of almost any musical material"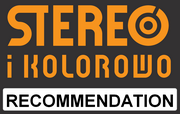 "It is not an easy price range, because the competition is huge. However the new TAGA Harmony gets out of this confrontation more than unscathed. It is not only very well equipped (Texas Instruments PCM5100 DAC), MM / MC phono preamplifier, tubes in the preamp stage, etc. but most of all it has a splendid sound.
This sound is very lively and energetic, direct and massive (and even mighty) but at the same time it is not aggressive nor glass-harsh. Strictly analog. You can write that there is full harmony and order here. One hundred percent tonal balance.
It is surprising that the amplifier provides a very wide and multidimensional scene, almost horizontal – just like in more expensive devices. The space is being built widely, but it is not an artificial extension, but the real representation of the stage with the instruments and vocals precisely placed on it. The illusion of the real 3D is strong and absolute. Especially given that the depth of the stage is also perfectly imaged… Yes, the stage and stereophony in the new HTA-1200 are extraordinary. Perfection, greatness and gradation score five with a plus.
Actually every genre performed on TAGA Harmony has a chance to sound in a full-size and spectacular way. The amplifier does not lack power or drive and especially the effective energy. Whether it's sublime classical or complex electronic music, or finally hard rock, the HTA-1200 is building up a live concert with lots of notes and reverbs, with exposed nuances of the recordings and uncovered tonal depth. One can feel the natural dimension of the instruments, their outline, as well as the vibrating air around. Thanks to this, both the listening sessions of chamber music or extended compositions are greatly satisfying. I have no objections and comments."
Conclusion
"I recommend TAGA Harmony HTA-1200, because it's an amplifier with a tube soul and a musical heart!"
"TAGA Harmony HTA-12

00 sounded equally well throughout all ranges. Nothing was able to distract us. The timbre was neutral, the sound was moderately saturated with plenty of air around the instruments.
The top of the range was delicate, detailed, slightly rounded on the edge, not disconnected from the middle of the range. This frequency was very detailed and dynamic. The mid is remarkable readable, analytical and gently transits into the lowest registers. The mid and top parts of the lower range are very readable and the lowest registers are slightly rounded, but they maintain a moderate contour.
The amplifier showed a wide scene, far beyond the speaker line. The positioning of the musicians in the depth of the scene was clear and true.
The voice timbre of Bogdan Holownia and Jorgos Skolias on their "Tales" album was presented in a perfect way, the same as the sound of the piano. The powerful vocal almost pressed us against the chair, delighting us with realism and presence. The great performance of Holownia, the delicate piano sound, the timbre and readability, and even the palpability of the vocalist made us feel like on a private concert of the two great musicians.
Another performer whom we decided to listen to was Henryk Miskiewicz with his album "More Love".
The timbre and sound of the alto saxophone were very convincing. The great texture of this instrument was shown, with all the nuances recorded on the album. The sound of the percussion instruments caught our attention. They sounded in a very natural way without any redundant tones. Likewise the timbre of the double bass, which can carry deep murmurs.
Perhaps the best recommendation were the words of the participants (of Audio Rally Poland):"HTA-1200 will be a big hit"."