4.290 kr.
HTA-800 hybridforstærker med MM Phono og 24bit DAC
Premium Hybrid Power!
HTA-800 er en 50W / 8ohm High-Fidelity hybrid integreret
forstærker, til en overkommelig pris, den bruger to 6N3 rør i fortrin og fire Toshiba transistorer på output. Denne løsning sikrer en meget varm, lineær og livlig lyd med høj dynamisk præsentation på den samme tid.
Højtydende rør, høj effekt afskærmet toroidal 200W transformer giver stabil, konstant og øjeblikkelig tilgængelig energi på ethvert lydniveau.
Audiophile klasse ALPS volumen potentiometer sikrer detaljering, kanalseparation og har fremragende operationel følelse samt begrænser fejl mellem de to kanaler.
Audiophile-klasse WIMA kondensatorer sikrer stabil afspilning, der forbedrer tonalitet og dybden af lydfeltet
High-end-klasse, forgyldte højttalerterminaler giver næsten tabsfri lydsignaloverførsel til højttalerne.
Analoge indgange med high-end messing-RCA-stik kan håndtere op til 4 stereokilder inklusiv en grammofon (MM), så du kan nyde musik fra dine yndlingskilder.
Du kan tilslutte en række digitale enheder via optiske eller koaksiale indgange, og en indbygget premium høj opløsning 24bit / 192kHz DAC giver altid den bedste lydydelse.
For dem, der foretrækker diskret lytning, har TAGA Harmony udstyret HTA-800 med en kvalitets-hovedtelefonforstærker.
Forforstærkerens udgang kan anvendes til en ekstern effektforstærker eller subwoofer.
Det aftagelige IEC-strømkabel giver mulighed for at opgradere dit system med et premium audiofilt strømkabel til enhver tid.
HTA-800 kombinerer den analoge lyd af rør med effekten af ​​transistorer for at give den bedste lyd til prisen!
Specifications:
Power Output:
2 x 60W RMS  / 4ohm
2 x 50W RMS / 8ohm
Class A/B
Vacuum Tubes:
2 x 6N3
THD:
0.5%
Signal/Noise ratio:
75dB
Frequency Response:
20Hz – 20kHz
Inputs:

Analog: RCA Stereo: CD, Line, AUX,       Phono (MM)

Digital: Optical, Coaxial

Outputs:
RCA Pre-Out
Headphones:
Impedance 16Ω, Output Power 150mW
Phono input (MM):
Input impedance 47KOhms/120pF

Gain 40dB

Input voltage 5mV @ 1kHz

THD SNR 72dB

Included Accessories:

Full Aluminum Remote control


Removable IEC Power cord
AC Power, Power Consumption:
220-230V 50/60Hz, 200W
Dimensions (H x W x D):
14.2 x 43 x 38 cm
Weight (net):
8.1 kg / pc
Finishes:
BLA
Anmeldelser:


EXCEPTIONAL, HIGHLIGHT (TOP CLASS) "Sense of rhythm"
"The Taga hybrid amplifier masters the floorstanding loudspeakers with flying colors and delivers  clear and rich performance. Thanks to a good control of the bass and silky mids the HTA-800 plays on a remarkably high level and lets acoustic instruments tune in and sound with realistic timbre."
Conclusion
"With the best-in-class processing quality and rich connection diversity for analogue and digital sources the HTA-800 hybrid amplifier from Taga is an ideal matching partner for any hi-fi system.
Its pre-amp tubes provide warm sound, while a classic transistor circuit delivers powerful dynamics and performance.
The HTA-800 looks great and for around 650 Euros is a real recommendation!"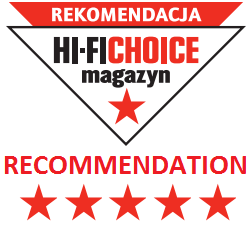 Pleasant sound
"…There is a subtle hint of warmth and sweetness characteristic for the valve amplification – it is thanks to basic 6N3 tubes working in the preamp section. On the other hand Toshiba transistors along with a solid power supply are able to control sounds in the lower registries what I especially liked when listening to electronic and rock music.
Attention is drawn by solid bass with mass and depth corresponding to amplifiers offering much more watts than a number the HTA-800 reaches, which is its advantage. Honestly speaking the levels of volume which I was able to reach in a room bigger than 30 sqm were close to those offered by Hegel H-80 and it is much more efficient amplifier than the HTA-800…
TAGA Harmony is gently moving toward more relaxing sound – it has its charm as some songs which may sound too aggressive become in some sense "civilized" and have more accepted message. The HTA-800 offers the sound which is tonally balanced without dominating any frequency over the others – the owners of smooth sounding speakers by adding this amplifier would be able to build a neutral sounding system in which music is on the first place rather than technical complexities…"
Verdict
"Pros: Solidly built, based on decent components, including an efficient toroidal transformer and quite large capacitors for power storage.
The sound full of vigor with impeccable dynamics on a micro scale. Controlled and defined bass. The malleable and musical sound with a delicate hint of warmth and sweetness."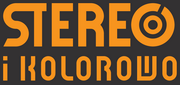 "May a piece of equipment for this price also boast of sound at least acceptable on a demanding audio-stereo scale? The answer is yes! The tested amplifier is characterized by a very well built sound and a very attractive appearance. 
It reveals itself as complete, vigorous, juicy and malleable. It is a full range sound with muscular bass. It can be written that this sound is very similar to the higher HTA-1200 model, but a bit simplified and with a slightly slimmer depth and less spatial.
The midrange moves strongly towards the front of the loudspeaker line, but it is done in such a physiological way that it is not obtrusive. On the contrary, all sounds get the authenticity, instruments get the clarity and expressiveness, and the vocals the power and sensuality at the same time. All this is highlighted by a kind of "tube" way of  presenting the sound, i.e. a slight touch of warmth and sweetness of two 6N3 preamplifier tubes. It is an addition of subtlety, velvety and passion combined with a higher bass saturation and its better structure. Of course, it is not only credit to the tubes but to the optimal design of the amplifier, however it is the 6N3 tubes that gives the final charm and some extent of complement and closure of the whole sound. They bring saturation and malleability to the sound. And you have to like it. The HTA-800 sound is presented in an attractive and vivid way, organically and harmoniously…
Difficult to beat at its price or even higher."
Conclusion
"Taga Harmony HTA-800 is a multifunctional budget hybrid amplifier (tube-transistor), which in its class has a sensational, because substantial, organic and musical, sound with good spatiality and exemplary saturation.Additionally it is equipped with an internal DAC, phono stage and headphone preamplifier.
I predict it will gain high popularity especially among beginners in the high-fidelity world, but not only. 
Taga Harmony HTA-800 is another very successful company's product.
At this price it is a torpedo – bravo!"

+ Highlights
» Value for money
» "Seductive sound" signature
» Beautiful dynamics
» Plenty of sweetness and substance
» Excellent behavior on human voices
» Quality connectivity

"We were impressed by the construction of the amplifier, thecomponents used and many features it offered. We started a listening session with Eva Cassidy's album "Live At Blues Alley". After listening to "What A Wonderful World" everything was immediately obvious. Eva's vocal moved forward in front of the speaker line, it was gentle, slightly warmed, presented almost in an intimate, soothing way. The guitar, piano with clearly audible texture. Cymbals' plates were gentle, sonorous and without exaggerated reverbs.
Being impressed by how the female vocals were presented, we reached for the next album. Aga Zaryan "My Lullaby" was placed in the player. The presentation of the songs was similar to previously heard. In addition, the double bass recorded on the album showed the amplifier's ability to reproduce lower frequency ranges. The instrument was playing clearly, in detail and naturally.
During the listening session, the TAGA amp revealed a saturated, full sound, especially in the middle range. We liked this range the most and it was a bit privileged. The highs were calm, delicate, slightly withdrawn and warmed. The bass was under control, with a good extension with and satisfactory resolution. The presented scene was gently moved beyond the side border of the speakers, at the same time not too deep, and in most of the tracks the musicians were aligned with the speakers   Taga HTA-800 plays with good dynamics, and does not get lost during playback of different music genres."
Summary
"As it turns out that in the reasonable price, it was possible to create an amplifier which can work with many sources, made from very good quality components and parts… Most importantly, one more time the producer proves that you do not have to spend huge amounts to be able to enjoy music at a really very good level."